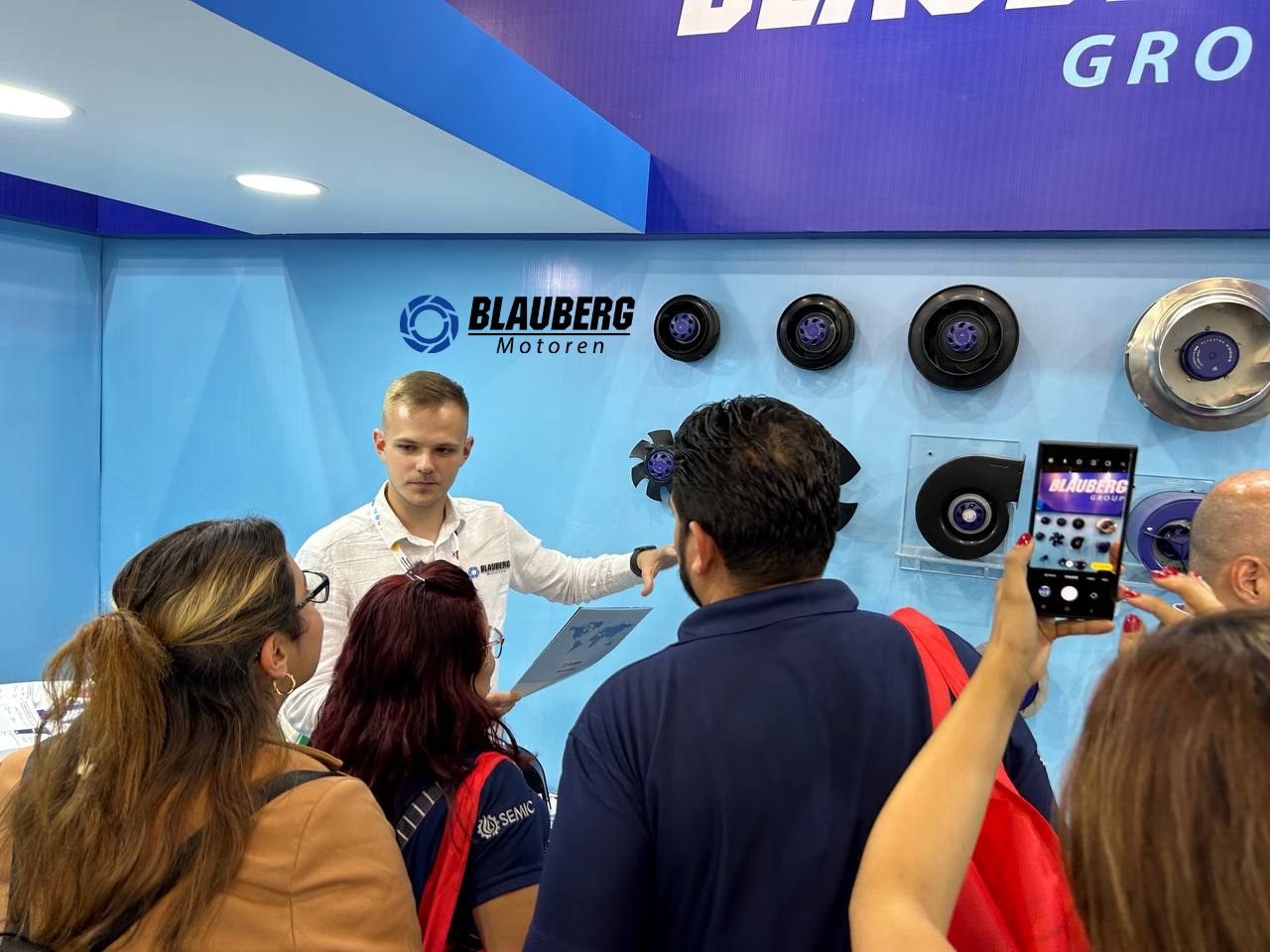 Friends, as the saying goes – "everything that has a beginning has an end"!
The last day of the largest HVAC&R exhibition – AHR Expo 2023 in Mexico City has come to an end. It was an incredible event that left us with a sense of awe and gratitude. We are grateful to all of you, because everything we do is done with your needs in mind.
We sincerely thank all the participants and guests who visited our stand during this grand event. Your presence not only enriched our experience, but also inspired us with many new ideas for our future projects.
During our stay in Mexico City, Blauberg Motoren showcased our state-of-the-art products and our team of experts enjoyed every moment spent interacting with all of you. We value the conversations, connections and insights we gained at the AHR Expo, and we are truly grateful for your participation.
Rest assured, we are not going to rest on our laurels. Our commitment to innovation remains unwavering. We are committed to improving our fans and motors, pushing the boundaries to ensure you get the highest quality air.
We look forward to meeting you again and promise that our commitment to excellence will only grow stronger over time. In the meantime, stay tuned for more exciting developments from Blauberg Motoren!
How was it? Look for it in our social networks: