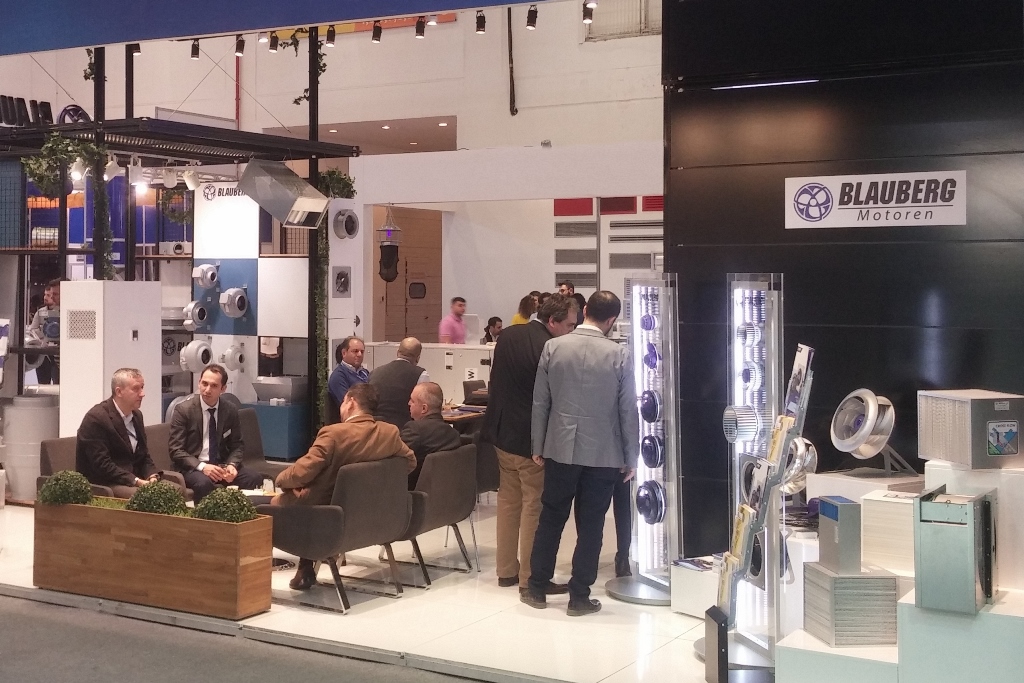 From 7 through 10 February Blauberg Motoren took part in ISK-SODEX international exhibition in Istanbul (Turkey).
ISK-SODEX, one of the most important events in the sector, is focused on engineering and communications systems, and their components and accessories including ventilation, climatic, plumbing and heating equipment.
The company displayed a selection of centrifugal fans with EC and AC motors equipped with forward and backward curved blades as well as the new models of axial fans with AC motors which were especially popular with the visitors.
The visitors highly appreciated Blauberg Motoren products for their outstanding combination of energy efficiency and high performance. The company team demonstrated a range of solutions developed by Blauberg Motoren engineers for air conditioning and cooling units such as evaporators, condensing units, refrigeration systems, roof fans, electronic equipment cooling units for data processing centres, precision climate control systems, chillers etc.
Blauberg Motoren develops, manufactures and sells an entire range of high-tech energy-efficient fans with EC and AC motors which offer a balanced mix of innovative technology, contemporary design and the traditional German quality.
Official website of the event: http://www.sodex.com.tr/en